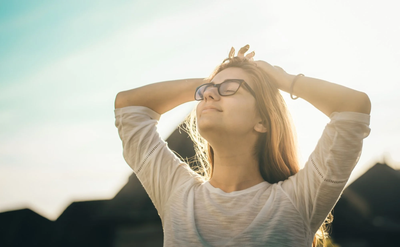 Welcome to the Aurora Psychotherapy Centre!
Thank you for finding us and we are excited share our unique approach to therapy with you. Please explore our website to learn more about our services. If you have any questions, or would like to set up an appointment, please call the Intake Co-Ordinator Susan Graham at (289) 635-2505. Susan will be happy to assist and match you with a psychotherapist best suited to your needs.
Please inquire about a 15 minute phone consultation with a therapist. You can check our therapists profiles by clicking HERE.Our Unique Approach
We believe healing must occur at many levels and traditional talk therapy sometimes is just not enough to relieve distressful symptoms of anxiety, depression or traumatic stress. In oder to provide a comprehensive therapeutic experience, our approach is to holistically integrate the mind, emotions, body, and brain (neural networks) within the psychotherapeutic process. Our Master's trained Registered Psychotherapists use evidence based and cutting edge methods to help achieve this level of integration thereby fostering a deeper and long lasting healing experience. Click
HERE
to learn more about the therapies we use at our centre.
What Makes Us Different
An optional service we provide is to integrate Neurofeedback within your psychotherapy sessions. Neurofeedback is direct training of the electrical activity (EEG) functions in the brain. Using the EEG feedback and specialized computer software, your brain can makes changes by leaning to regulate attention, mood and anxiety. Combining Neurofeedback within psychotherapy is a transformational approach to rapidly increase the brain's neuroplasticity. With ongoing "brain training," expect to go into deeper restful sleep, significantly reduce anxiety and depression, and improve attention, focus and concentration. Neurofeedback can work along with medications or is an alternative to medication.
Often Neurofeedback is integrated within the therapeutic plan as the intervention takes about 20 to 30 minutes of the one hour session. Our intake team would be happy to provide you more information about how you may benefit form this treatment option. Click
HERE
to learn more about Neurofeedback.
Clients We Serve:
Individuals
Couples
Families
Adolescents
We Specialize Treating The Following Issues:
Anxiety & Anxiety Disorders
Depression & Mood Disorders
Trauma & Post-Traumatic Stress
Relationship/Marriage Issues
Family Conflict
Self-Esteem
Sexuality & Identity
ADD/ADHD
Emotional Dysregulation
Eating Disorders
Personality Disorders
Stress Related Pain
Personal Growth
And More…